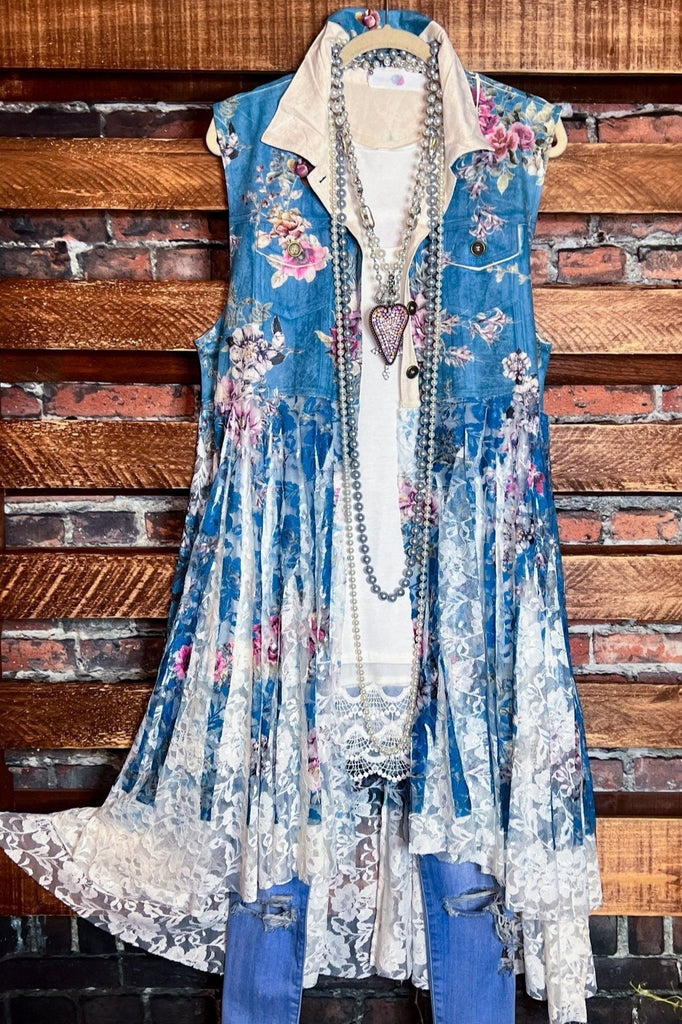 BEAUTY ENCHANTMENT FLORAL SUEDE & LACE VEST
$ 79.99
Click Here - Email when available
***Faux-Suede & Lace (Floral Print)

Bohemian-Vintage Inspired Timeless Vest
This remarkable VEST could well be one of the most magical garments you'll ever own. The INSTANT you slip it on you'll transform your look!
Product Details.
Oversized -This Vest is meant to be Loose fitting
 100% Polyester
Hand wash
Cold wash
Buttons 
Faux Suede
Imported

Item fits: One Size (plus size)





Measurement Approx.,;


Length:  40" / 48"
Bust: 49/50" Closed


***Slip Dress and Jewelry sold separately