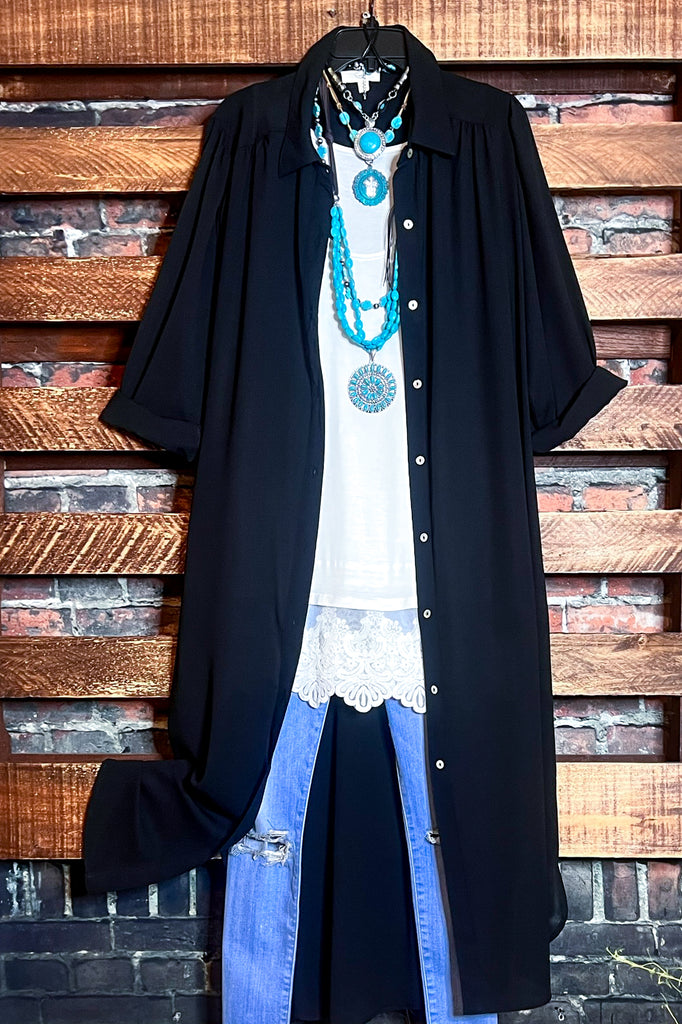 CLASSICALLY URBAN SHIRT DRESS IN BLACK
$ 59.99
Click Here - Email when available
This wool dobby chiffon fabric is 58/60" wide, 100% polyester and machine washable. It is a sheer, soft-touch woven fabric that is known to be produced on the dobby loom. This fabric weighs a light 6 oz per linear yard.
This wool dobby chiffon fabric has a durable weave which is great for garments such as ruched maxi dresses, sheer blouses, scarves, dance wear, special occasions, blouses, lingerie and more.
Loose fit (Oversized)dress 
Solid woven collared shirt dress featuring long sleeves, button-down
pockets on the sides.
Made from a comfy,Fabric
Content: 100% Polyester
Full Length: 54/55"

Hand Wash

Cold Wash
 Bust Measurement Approx;
1X 46/48      2X ;  49/51"   3X ; 53/54"
***jewelry & Vest sold separately